Research publication trends during COVID-19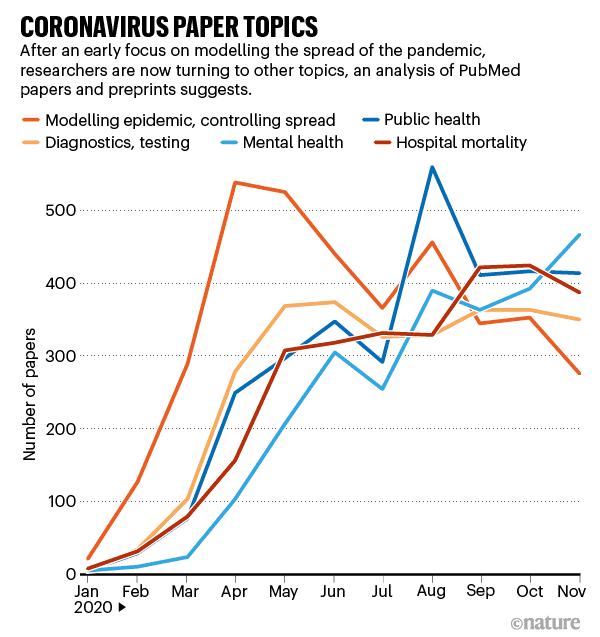 At first, COVID-19 papers (and preprints) focused on the spread of disease, the outcomes for people hospitalized, and diagnostics and testing, according to an analysis of the topics of PubMed-indexed articles by Primer, a company in San Francisco, California, that develops artificial-intelligence (AI) technologies. But these kinds of paper mostly plateaued after May, and there has been growing interest in mental-health research.
The pandemic also saw a sharp rise in sharing through preprints (articles posted online before peer review), advanced the output of male authors over female authors and affected review times — speeding them up in some topics but slowing them down in others.
More than 30,000 of the COVID-19 articles published in 2020 were preprints — between 17% and 30% of total COVID-19 research papers (depending on database searched). And, according to Dimensions, one-tenth of all preprints this year were about COVID-19.
More than half of the preprints appeared on one of three sites — medRxiv, SSRN and Research Square.
Source: Nature
Message Board