When Reddit Comes For Healthcare
There's a Vaccine For That
Rise of the Medical Licensing Boards
A New Approach to the Opioid Epidemic
The Pandemic is a Perception
Healthcare is a System
COVID-19's 'Miracle' Drugs
Vaccines Versus Variants
Prospect Theory in Healthcare
Echo Chambers in Healthcare
Familiarity Biases
Obesity is Complicated
COVID-19's Honor System
J&J COVID-19 Go-To-Market Strategy
Persistent Racial Biases
Did The Pandemic Improve After Inauguration?
Healthcare Is A (Positive) Right
Healthcare Trends
The Future of Healthcare Law
Intellectual Burdens In Healthcare
Eliminating the X Factor
How Healthcare Gets Extreme
The Vaccine Is Not The Savior We Believe – But That Is Okay
Can India Do The Impossible?
Special Report: Amicus Curiae Brief (USA v. Walmart Inc.)
Experiencing COVID-19 Firsthand
Has COVID-19 Made Us Smarter?
The Vaccine is Here
COVID-19's Mental Constraints
Mindfulness in Medical Decisions
Water, Water Everywhere
Do the Previously Infected Need a Vaccine?
Telemedicine and Trust
Microfinance in Modern Healthcare
When Will COVID-19 Functionally End?
When Healthcare Law and Ethics Conflict
The Pace of Healthcare
Vaccine True Efficacy
COVID-19 & The Future of Online News
Quantum Healthcare
Marketing Virality
Great Expectations
Patient Schematics
A Vaccine Mandate By Any Other Name
Improving Healthcare By Minimizing Substitution Costs
Waiting
Can Walmart Help Solve the Opioid Epidemic?
Modeling the Dissemination of Opioid Settlement Funds
Healthcare Has A 'Clear & Present Danger' Problem
Implicit Healthcare Nudges
Legal Fluency v. Patient Rights
Defining Medically Appropriate
Trumpism Lives on in Healthcare
Success In The Age of COVID-19
Gaming Therapy
A Framework For Medical Jurisprudence
The Heuristics In Our Medical Decisions
Trust Is Inherent To Healthcare
There Is A Doctor On The Ballot
Narratives – The Future of Healthcare
Predicting the Election by Anticipating Voter Behavior
Virtue In Healthcare
Perception & Corruption – Healthcare in Today's Prisons
Impending Militarization of COVID-19
Undue Burdens of Healthcare Law
Complexity Will Define the Future of Healthcare
The Psychology of Time
The Law of Unintended Consequences
The Story of Pain
A Framework to Understand Uncertainty in Healthcare
When Science Speaks, Who Is The Speaker?
Quality In Healthcare – A Relationship, Not A Metric
A Patient Named Candide
Fractals May Be The Missing Piece To COVID-19 Projections
Crime & Deterrence – The Constitutional Crisis of the Opioid Epidemic
Healthcare is a Game of Incomplete Dominance
Healthcare Is Dialectic
The BOP In The Age of Corona
Observer Bias Defines How We Look At Ourselves
The Perception of COVID-19 Can Impact The Presidential Election
Abortion Laws Are Fundamentally Unconstitutional
Imagination in Healthcare
A Moment of Duality
Trivia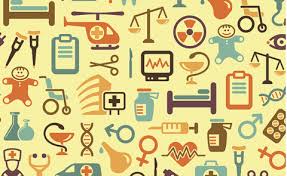 Demographics affect healthcare outcomes
Demographic shifts and societal changes are intensifying pressures on health systems and demanding new directions in the delivery of healthcare. We are getting older. Ageing populations in both emerging and developed nations are driving up the demand for healthcare. According to the United Nations, the world's population is expected to increase by one billion people […]