Trivia
Dr. Stanford Emerson Chaillé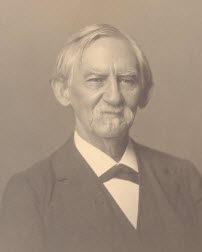 May 8, 2021 - 10:46 am
Known as the "Father of Hygiene and Health Education" in America, Dr. Chaillé gained fame as the head of the U.S. Havana Yellow Fever Commission of 1879, organized to study the disease following the dreadful 1878 plague in New Orleans. His bacterial studies of the blood of yellow fever victims provided the links necessary for final discovery of the Aedes aegypti mosquito as the cause of the disease.
He wrote Origin and Progress of Medical Jurisprudence 1776-1876, 40 J. Crim. L. & Criminology 397 (1950).
https://scholarlycommons.law.northwestern.edu/jclc/vol40/iss4/1
A national figurehead, Dr. Chaillé was spokesman for the establishment of community sewerage and drainage systems, street paving, pure water supplies and mosquito control. He was also instrumental in the establishment of the National Board of Health, forerunner of the U.S. Department of Health, Education and Welfare.