American debt to exceed GDP in 2021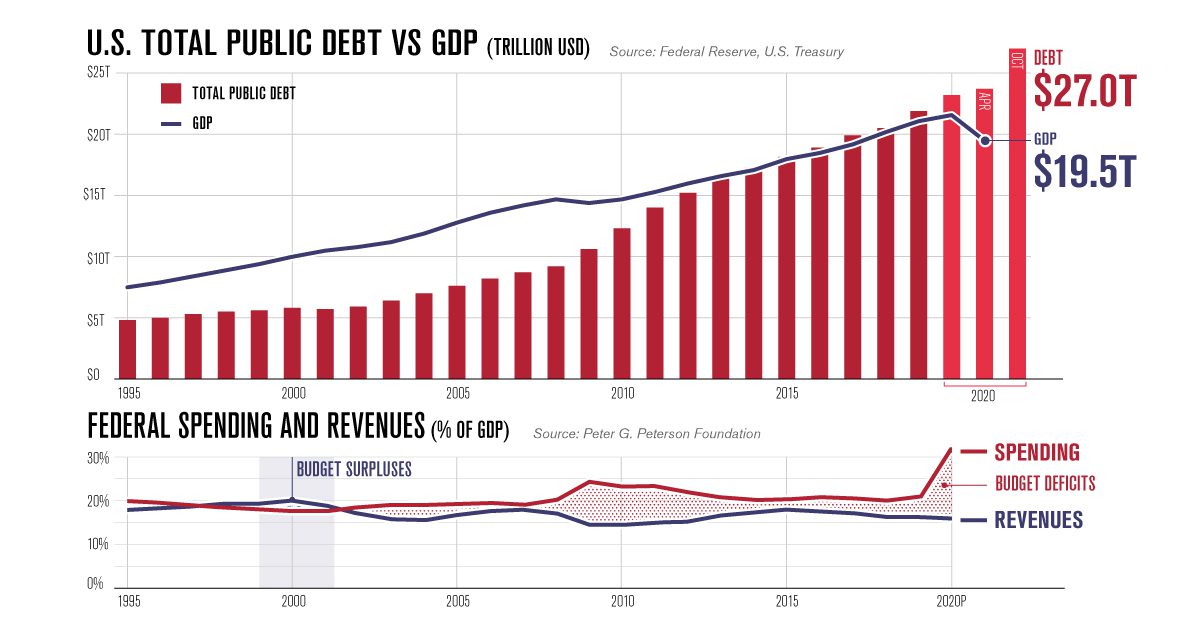 The United States is projected to hold about $21 trillion in debt in 2021, and that number is expected to increase to $32 trillion by 2030. A $1.9 trillion stimulus bill represents a fraction of that increase, although White House officials have also discussed trying to approve a multitrillion-dollar infrastructure package later this year. The CBO projections also assume the expiration of numerous provisions of the 2017 GOP tax law aimed at the lower and middle class by the middle of this decade.
Marc Goldwein, senior vice president at the Committee for a Responsible Federal Budget, which pushes for deficit reduction, said lawmakers face a long-term challenge in getting spending and deficit levels to balance. That is not something that hinges on the precise size of Biden's stimulus package, Goldwein said.
"Even without the $1.9 trillion [stimulus], we will be at record-high debt levels" in a few years, he said. "Realistically, it's going to come much sooner than that."
Source: Washington Post
Message Board