Trivia
How a Mongol-Genoese battle triggered the Black Plague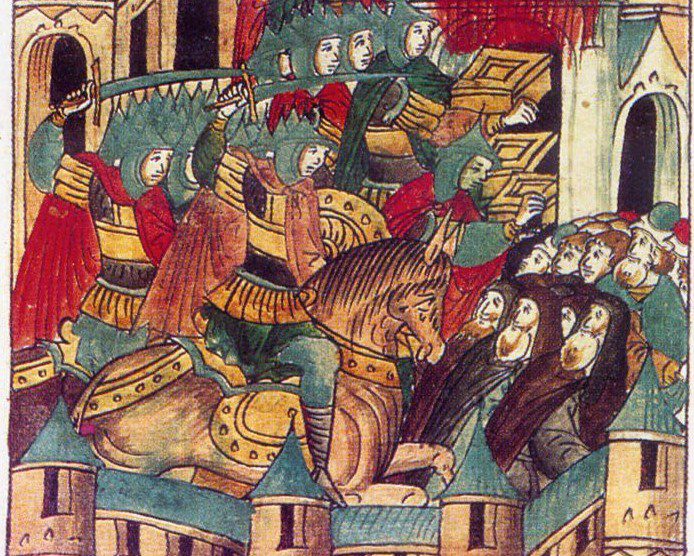 February 26, 2021 - 11:54 am
In 1344, the Golden Horde decided to recapture the Crimean port city of Kaffa from the Genoese—Italian traders who had taken the town in the late 1200s. The Mongols under Jani Beg instituted a siege, which lasted until 1347 when reinforcements from further east brought the plague to the Mongol lines.
An Italian lawyer, Gabriele de Mussis, recorded what happened next: "The whole army was affected by a disease which overran the Tartars (Mongols) and killed thousands upon thousands every day." He goes on to charge that the Mongol leader "ordered corpses to be placed in catapults and lobbed into the city in hopes that the intolerable stench would kill everyone inside."
This incident is often cited as the first instance of biological warfare in history. However, other contemporary chroniclers make no mention of the putative Black Death catapults. A French churchman, Gilles li Muisis, notes that a "calamitous disease befell the Tartar army, and the mortality was so great and widespread that scarcely one in twenty of them remained alive." However, he depicts the Mongol survivors as surprised when the Christians in Kaffa also came down with the disease.
Regardless of how it played out, the Golden Horde's siege of Kaffa certainly did drive refugees to flee on ships bound for Genoa. These refugees likely were a primary source of the Black Death that went on to decimate Europe.