Trivia
Demographics affect healthcare outcomes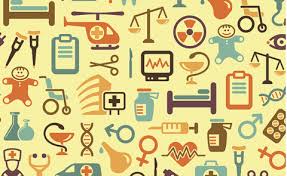 March 6, 2021 - 7:58 pm
Demographic shifts and societal changes are intensifying pressures on health systems and demanding new directions in the delivery of healthcare. We are getting older. Ageing populations in both emerging and developed nations are driving up the demand for healthcare.
According to the United Nations, the world's population is expected to increase by one billion people by 2025. Of that billion, 300 million will be people aged 65 or older, as life expectancy around the globe continues to rise. Additional healthcare resources and service innovation is needed globally to deliver the long-term care and chronic disease management services required by a rapidly increasing senior population.
At the same time, developing countries are experiencing significant growth in their middle class. The Brookings Institute estimates 65% of the global population will be middle class by 2030. Accelerated urbanisation and access to middle-class comforts are promoting sedentary lifestyle changes that will inevitably lead to greater incidence of obesity, diabetes and other costly health conditions.
These demographic changes will not be evenly distributed across the globe, however. Growth, for example, will be more concentrated in some parts of the world. Africa's population is anticipated to double by 2050, while Europe's population is shrinking.
Source: PwC